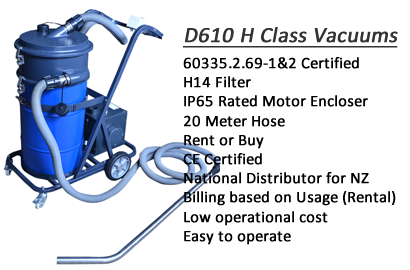 D610 is an H CLASS vacuum built for rouged use. This machine uses Azzy plastic bag for dust collection and thats why it reduces overall operation cost.
Equipped with IP65 rated Ametek motor this machine promises continuous suction, fail proof filtration, risk mitigation and 30KPA pressure..
For New Zealand iSource Limited became National Distributor and super stockiest for D610 range H CLASS Vacuum Systems.